As previously noted, the Appeals Court in The Hague rendered two judgments on 1 October 2019 in which the defense of prescription that the Dutch State had invoked with regard to claims concerning the violence that its army committed against the local population during the independence war in the former Dutch East Indies, was rejected. The first is an interim judgment in the case filed by five Indonesian children of men who were summarily executed by the Dutch army op South-Sulawesi in 1947 (Monji et al). The second is a judgment on appeal concerning an Indonesian man who was tortured whilst in captivity by the Dutch army on Java in 1947 (Yaseman). At present, the litigation in the case Monji et al is still ongoing before the district court of The Hague; a final substantive judgement is expected relatively soon. The judgment on appeal in Yaseman became final earlier this month, with the expiration of the deadline for cassation appeal.
With the irrevocability of the judgment in Yaseman, it is now confirmed that invoking the statute of limitations vis-à-vis claims by these kinds of victims is unacceptable according to the standard of reasonableness and fairness (and/or is in bad faith). The judgment therefore is of great importance to comparable cases concerning claims filed by other victims and surviving relatives of the violence inflicted by the Netherlands during the war of independence. They hope that this paves the way for further recognition of their suffering and the settling of this chapter in our common history.
Yaseman, Monji et al and the other victims and surviving relatives are represented by lawyers Liesbeth Zegveld and Brechtje Vossenberg. They recently asked the State to come to an out-of-court settlement scheme for (in any case) the children of summarily executed men so that they could be spared going to court in future. In 2013, the State already introduced such a scheme for the widows of summarily executed men. However, to date, the State refuses to make similar arrangements for the children.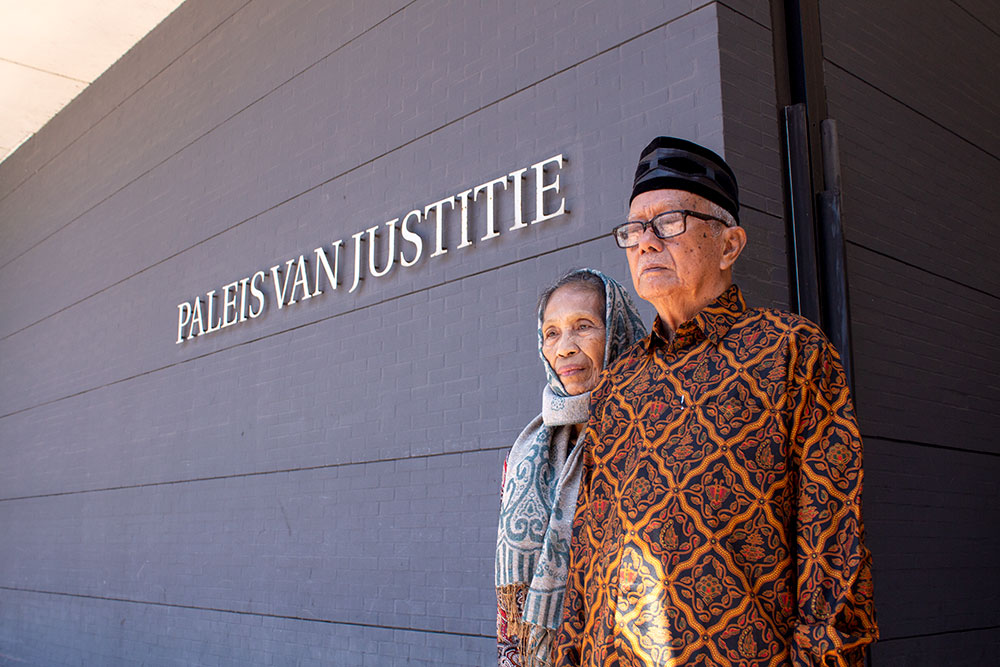 [Photograph: I. Talle and Andi Monji infront of the Palace of Justice in The Hague | Source: Marjolein van Pagee]