On Monday May 18th at 09:30 a.m. the distrtict court of The Hague will hold a hearing in the case filed by Dilani Butink against the State of the Netherlands and the adotion agency because of her unlawful adoption. This is the first time that a Dutch court will consider the complaint filed by an unlawfully adopted person against the Dutch State and an adoption agency.
In 2017 the documentary series Zembla uncovered major malpractice with regard to adoptions from Sri Lanka to the Netherlands. In the case of Dilani Butink, a lot went wrong as well. She was exchanged against another baby and her adoption papers turned out to be falsified. By law, adoptions were only allowed to take place if they were in the interest of the child. The adotion agency and the State were obliged to ensure that they were. In this case, Dilani Butink holds the Dutch State and the adoption agency liable for failing to ensure that her adoption was in her own best interest. Furthermore, she requests support in finding her biological parents. Dilani Butink is represented in these proceedings by Lisa-Marie Komp.
Unfortunately the hearing is not open to the public due to special measures taken to prevent the spread of Covid-19. Press is allowed, and must register with the public relations department of the district Court of The Hague. Those who are not allowed entry to the hearing can follow it via this live stream.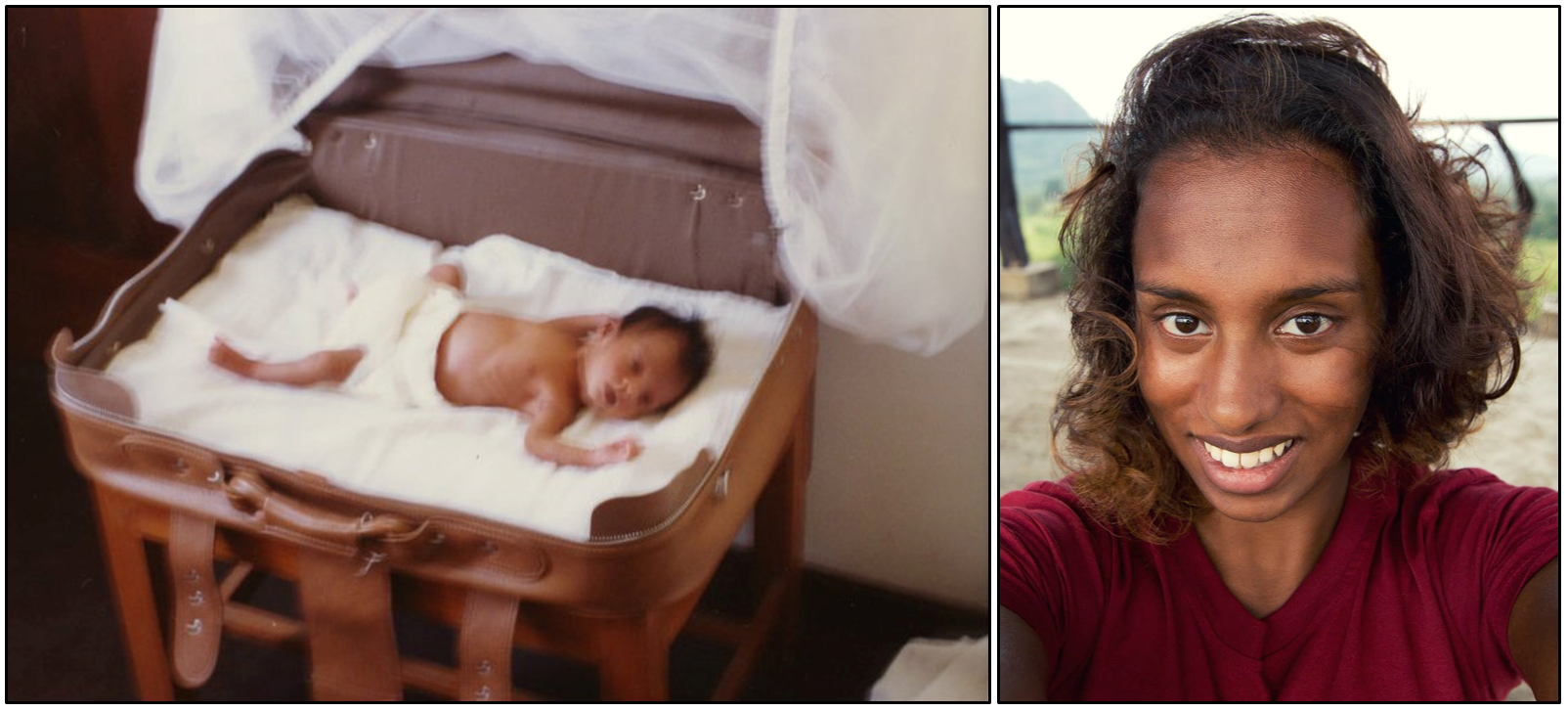 [Photos: [left] Dilani Butink in Sri Lanka, awaiting adoption (1992) [right] Dilani Butink. Source: private collection DB]
Previously