Ms. Dilani Butink has initiated legal proceedings against the State of the Netherlands and the agency invloved with her unlawful adoption from Sri Lanka.
She was adopted from Sri Lanka in 1992 and, over the past years, has tried to find her biological family. She did not succeed and as such, she does not know where her roots lie. Her documents turned out to be false, as such she also does not know under which circumstances she was given up for adoption.
The interests of the child are paramount in adoption cases. Prior to Dilani Butink's adoption, the Dutch State received numerous warning signs that the interests of the child were insufficiently safeguarded in adoptions that took place out of Sri Lanka. Nevertheless, the Dutch State took no measures to prevent that more children, including Dilani Butink, were adopted whilst it was uncertain that those adoptions were in the interests of the child. Dilani Butink now holds the State liable for this. Her most important goal is to gain recognition for the fact that in doing so, the Dutch State breached her fundamental rights.
Dilani Butink is represented in this case by lawyer Lisa-Marie Komp.
You can find out more about Dilani Butink's case in the Dutch TV-broadcast Zembla (BNN/VARA), 'Adoptiebedrog 3', that aired on 28 March 2018. More recently, on 11 January 2019, the Dutch news program Nieuwsuur (NOS) aired the report 'Schimmige adoptie uit Sri Lanka: "Ministerie moet ervan hebben geweten"'.
Previously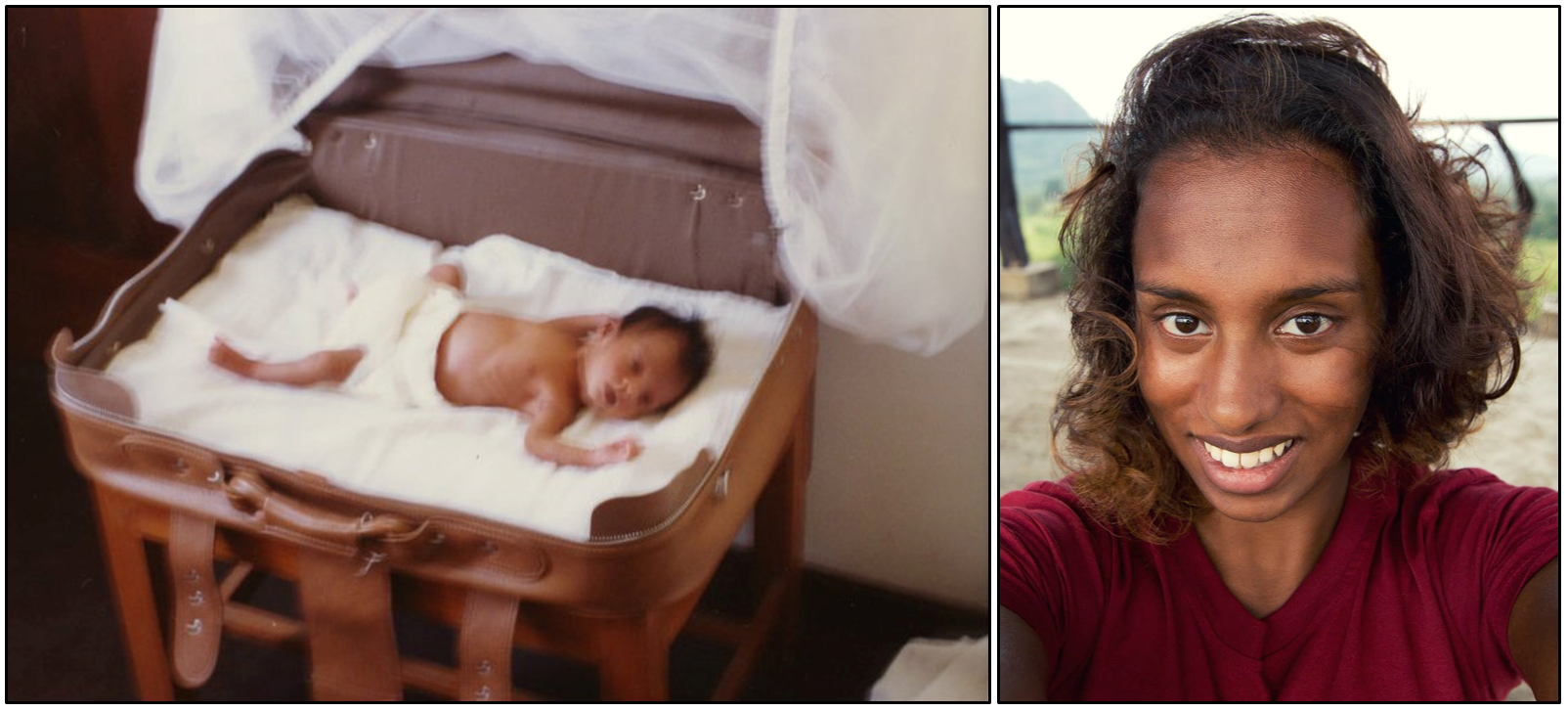 [Photos: [left] Dilani Butink in Sri Lanka, awaiting adoption (1992) [right] Dilani Butink. Source: private collection DB]